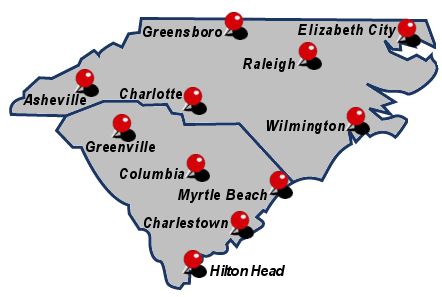 Carolina Adjusters is a contingent repossession service that covers North Carolina and South Carolina. Our repossessions are priced as follows:
$350 for a two wheel drive car or truck
$400 for a four wheel drive car or truck
$500 for a semi tractor or backhoe
We will also charge you for keys if we are unable to obtain keys from the debtor. Please call our office with the year, make, and model of the vehicle for an exact key quote.
We will provide you ten days free storage once your invoice is paid in full.
We are a contingent repossession service and charge a contingent fee of ten to twenty five percent of the vehicle value as our contingent fee.