Carolina Adjusters Home Page
North Carolina Repo Coverage
South Carolina Repo Coverage
Repossession Pricing
Repossession Services
Boat Repossessions
Car Repossessions
Equipment Repossessions
Private Party Repossessions
Repossession Links
Employment Opportunities
Repossession Hold Harmless
---
Carolina Adjusters has the state of South Carolina covered for repossession services. Our Charleston, SC office is fully equipped to perform any repossession service required. We regularly repossess everything from office equipment, to heavy construction equipment.

No repossession job is too big or too small. Our Charleston, SC repossession service can handle them all.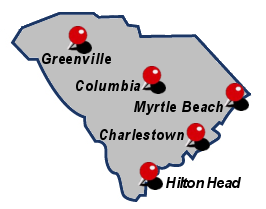 Carolina Adjusters Charleston, SC repossession office specializes in fast repossession service, heavy equipment repossessions and skip tracing repossession assignments that our competition is unable to find or repo. Carolina Adjusters Charleston, SC repossession office has 10 wheel lift repo trucks, 4 flat bed repo trucks, and 2 low boy tractor trailers for repossessing heavy equipment.
You will receive regular updates directly from our repossession agent that is working your repossession assignment. Carolina Adjusters is a contingent repossession service. If we do not repossess your collateral there is no charge at all. That's how sure we are that we can locate and repossess your collateral for you. Please consider using Carolina Adjusters before you charge off your loan and can't find your collateral.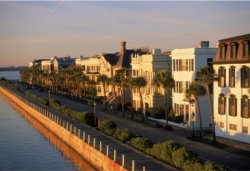 Charleston, SC Repossession Service Office
Columbia, SC Repossession Service Office
Greenville, SC Repossession Service Office
Myrtle Beach, SC Repossession Service Office
Hilton Head, SC Repossession Service Office

Carolina Adjusters Charleston, SC repossession service covers the following South Carolina Counties for repossession services.
Berkeley County South Carolina
Charlestown County South Carolina
Clarendon County South Carolina
Dorchester County South Carolina

Georgetown County South Carolina
Orangeburg County South Carolina
Williamsburg County South Carolina
Carolina Adjusters Charleston, SC repossession service covers the following South Carolina Cities for repossession services.
Alcolu, SC 29001
Andrews, SC 29510
Adams Run, SC 29426
Awendaw, SC 29429
Bethera, SC 29430
Bonneau, SC 29431
Bowman, SC 29018
Branchville, SC 29432
Charleston, SC 29401
Charleston, SC 29402
Charleston, SC 29403
Charleston AFB, SC 29404
Charleston, SC 29406
Charleston, SC 29407
Charleston, SC 29409
Charleston, SC 29410
Charleston, SC 29412
Charleston, SC 29413
Charleston, SC 29414
Charleston, SC 29415
Charleston, SC 29416
Charleston, SC 29417
Charleston, SC 29418
Charleston, SC 29419
Charleston, SC 29420
Charleston, SC 29422
Charleston, SC 29423
Charleston, SC 29424
Charleston, SC 29425
Charleston, SC 29492
Cope, SC 29038
Cordesville, SC 29434
Cordova, SC 29039
Cross, SC 29436
Davis Station, SC 29041
Dorchester, SC 29437
Elloree, SC 29047
Eutawville, SC 29048
Folly Beach, SC 29439
Gable, SC 29051
Georgetown, SC 29440
Georgetown, SC 29442
Grover, SC 29447
Goose Creek, SC 29445
Hanahan , SC 29410
Harleyville, SC 29448
Hollywood, SC 29449
Holly Hill, SC 29059
Huger, SC 29450
Isle of Palms, SC 29451
Jamestown, SC 29453
Johns Island, SC 29455
Johns Island, SC 29457
Ladson, SC 29456
Manning, SC 29102
Mc Clellanville, SC 29458
Neeses, SC 29107
New Zion, SC 29111
North, SC 29112
Moncks Corner, SC 29461
Mount Pleasant, SC 29464
Mount Pleasant, SC 29465
Mount Pleasant, SC 29466
North Charleston, SC 29405
North Charleston, SC 29410
North Charleston, SC 29415
North Charleston, SC 29418
North Charleston, SC 29419
North Charleston , SC 29420
Norway, SC 29113
Orangeburg, SC 29115
Orangeburg, SC 29116
Orangeburg, SC 29117
Orangeburg, SC 29118
Pawleys Island, SC 29585
Pineville, SC 29468
Pinopolis, SC 29469
Ravenel, SC 29470
Reevesville, SC 29471
Ridgeville, SC 29472
Rowesville, SC 29133
Russellville, SC 29476
Saint George, SC 29477
Saint Stephen, SC 29479
Santee, SC 29142
Sardinia, SC 29143
Springfield, SC 29146
Sullivans Island, SC 29482
Summerton, SC 29148
Turbeville, SC 29162
Summerville, SC 29483
Summerville, SC 29484
Summerville, SC 29485
Vance, SC 29163
Wadmalaw Island, SC 29487